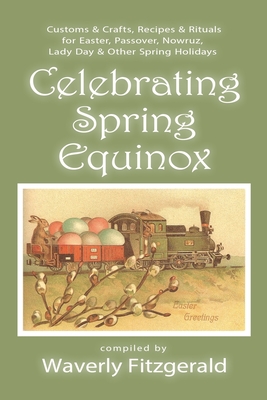 Celebrating Spring Equinox: Customs & Crafts, Recipes & Rituals for Celebrating Easter, Passover, Nowruz, Lady Day, & Other Spring Holidays (Celebrating the Seasonal Holidays #1)
This product is not returnable.
Publication Date:
April 26th, 2020
Publisher:
Independently Published
Usually Ships in 2 to 14 Days
Description
Holiday folklore expert, Waverly Fitzgerald, shares the information she has collected on the traditions and customs common to spring holidays from many cultures and religions. Learn how to decorate the Spring Feast table, whether you celebrate Easter, Passover, St. Joseph's or Nowruz (Iranian New Year), and the symbolic dishes served for these and other Spring festivals. Includes recipes for herb omelets, tansy puddings, hot cross buns, charoset, and more, as well as instructions for dyeing eggs with natural dyes, decorating eggs the Ukrainian way and playing egg games, like egg shackling and egg-rolling.