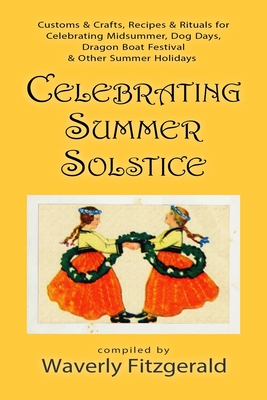 Celebrating Summer Solstice: Customs & Crafts, Recipes & Rituals for Midsummer, Kupala, Ligo, San Giovanni & Other Summer Holidays (Celebrating the Seasonal Holidays #2)
This product is not returnable.
Publication Date:
April 26th, 2020
Publisher:
Independently Published
Usually Ships in 2 to 14 Days
Description
Holiday folklore expert, Waverly Fitzgerald, shares the information she has collected on the traditions and customs common to summer holidays. Learn how to honor the major symbols of the holiday: fire, water, and plants. Features the various herbs, flowers and trees associated with the holiday, particularly roses and St. John's Wort. Includes recipes for herb liqueurs and rose-flavored feasts, as well as instructions for making rose beads, Gardens of Adonis and wreaths to wear while dancing around the Midsummer fire.