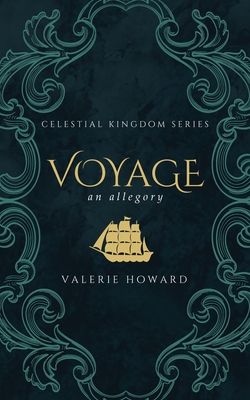 Voyage: A Christian Allegory (Celestial Kingdom)
This product is not returnable.
Publication Date:
December 30th, 2022
Publisher:
Independently Published
Usually Ships in 2 to 14 Days
Description
A ship that never sails ...
and a crew that never works.
Shepherd's mission isn't going to be easy.
While his rebellious shipmates prefer to sit anchored in the Shallows forever, Shepherd intends to obey the Master's orders: sail across the Forbidden Sea to shore. No matter the cost.
After Shepherd's patience finally runs out, he secretly weighs anchor in the dead of night, forcing all onboard to begin their journey across the sea-ready or not.
But the voyage to shore is more dangerous than anyone expects. Shepherd must teach the crew to trust the Master's plan and work together to navigate the terrors that await them, all while squelching the ever-present threat of a mutiny.
Will the Master be pleased with Shepherd's efforts, or will all of his failures drown out any hope of success?
An allegory depicting the local church, Voyage is the second book in Valerie Howard's Celestial Kingdom series, and is perfect for fans of faith-strengthening Christian allegories like Pilgrim's Progress and Hinds' Feet on High Places.
Books in the Celestial Kingdom series can be read in any order, and are great for anyone ages 12 to adult: