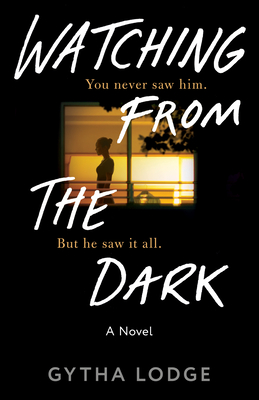 Watching from the Dark: A Novel (Jonah Sheens Detective Series #2)
Publication Date:
January 5th, 2021
Publisher:
Random House Trade Paperbacks
The Book Tavern
1 on hand, as of Dec 9 11:18pm
(Fiction::Mystery)
On Our Shelves Now
Description
You never saw him. But he saw it all.
When a vibrant young woman is murdered while on a video chat, a small-town detective wades into a circle of friends and lovers with dangerous secrets—from the acclaimed author of the "enjoyably chilling" (The New York Times Book Review) She Lies in Wait.
Aidan Poole logs on to his laptop late at night to Skype his girlfriend, Zoe. To his horror, he realizes that there is someone else in her flat. Aidan can only listen to the sounds of a violent struggle taking place in the bathroom—and then the sound of silence. He is desperate to find out if Zoe is okay. But then why is he so hesitant to call the police?
When Aidan's cryptic messages finally reach them, Detective Chief Inspector Jonah Sheens and his team take the case—and discover the body. They soon find that no one has a bad word to say about Zoe, a big hearted young artist at the center of a curious web of waifs and strays, each relying on her for support, each hiding dark secrets and buried resentments. Has one of her so-called "friends" been driven to murder? Or does Aidan have the biggest secret of them all?
Praise for Watching from the Dark: A Novel (Jonah Sheens Detective Series #2)
"Gripping."—Publishers Weekly
"Readers will enjoy the fast pace, red herrings, and intriguing characters in this British police procedural­–slash–psychological thriller."—Booklist
 
"Lodge alternates between chapters following the investigation into Zoe's death and chapters that recount the final twenty months of her life, allowing the reader to understand Zoe as a fully rounded and complicated character, not just a victim. This choice, trendy in thrillers but almost always effective when the characters are strong, consistently reminds us to look beyond simplistic binaries of victim and perpetrator, innocent and guilty, and recognize that all humans make problematic choices, sometimes for good reasons and sometimes for bad. Lodge's choices celebrate the complexity of humanity and elevate this police procedural."—Kirkus Reviews
Praise for She Lies in Wait

"This enjoyably chilling suspense tale . . . conveys both the thrills and the dangers of being a teenager on the brink of adult independence. . . . The fascination of this story is in the character studies of the surviving children, all grown up now and participants in a dark mystery that they all wish had never seen the light of day."—The New York Times Book Review
"Classic detective fiction at its best! Lodge paints an absorbing tale of murder—and more—involving a cast of superbly drawn characters. Rarely does a book so seamlessly blend the past and the present, building edge-of-the-seat suspense to the very final scene, all the while offering up piercing psychological insight that draws us in as completely as the plot." —Jeffery Deaver, author of The Never Game and The Bone Collector 

"A novel that literally makes you hold your breath, then gasp out loud."—Val McDermid

"The mystery intrigues and twists, offering enough red herrings and moments of police procedural to please fans of the genre."—Kirkus Reviews (starred review)