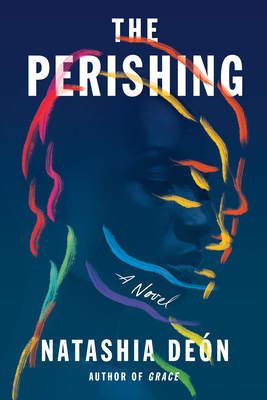 The Perishing: A Novel
Publication Date:
November 9th, 2021
The Book Tavern
1 on hand, as of Dec 9 11:18pm
(Fiction::African-American )
On Our Shelves Now
The Perishing is a novel about the passage of time and the way we choose to spend it. The novel reminds me of Kindred as the main character lives out her many reincarnations. There is mystery, fantastical journey, and a lot about belonging.
Winter 2023 Reading Group Indie Next List
Description
A Black immortal in 1930's Los Angeles must recover the memory of her past in order to discover who she truly is in this extraordinarily affecting novel for readers of N. K. Jemisin and Octavia E. Butler.
Lou, a young Black woman, wakes up in an alley in 1930s Los Angeles with no memory of how she got there or where she's from. Taken in by a caring foster family, Lou dedicates herself to her education while trying to put her mysterious origins behind her. She'll go on to become the first Black female journalist at the Los Angeles Times, but Lou's extraordinary life is about to take an even more remarkable turn. When she befriends a firefighter at a downtown boxing gym, Lou is shocked to realize that though she has no memory of meeting him, she's been drawing his face for years.
 
Increasingly certain that their paths previously crossed—and beset by unexplainable flashes from different eras haunting her dreams—Lou begins to believe she may be an immortal sent here for a very important reason, one that only others like her can explain. Setting out to investigate the mystery of her existence, Lou must make sense of the jumble of lifetimes calling to her, just as new forces threaten the existence of those around her.
 
Immersed in the rich historical tapestry of Los Angeles—Prohibition, the creation of Route 66, and the collapse of the St. Francis Dam—The Perishing is a stunning examination of love and justice through the eyes of one miraculous woman whose fate seems linked to the city she comes to call home.
Praise for The Perishing: A Novel
Nominee for the 2022 NAACP Image Award in Literature
Nominee for the 2022 Hurston/Wright Legacy Awards in Fiction
An Entropy Best Book of the Year
"A supple exploration of life in 1930s Los Angeles as well as a moving meditation on the Black American experience in the 20th century . . . Deón's prose is beautiful, and the voice animating The Perishing is heartfelt . . . A vibrant, immersive world that's worth spending time in, learning and remembering." —Amal El-Mohtar, The New York Times Book Review
"The Perishing is an odyssey through time, Los Angeles, and circuitous, lyrical storytelling . . . In Natashia Deón's historical-science-fiction tale, reincarnation is a whimsical Trojan horse, inside of which we see how Black people inherit their histories. Deón offers close-up peeks at the City of Angels's past life—Prohibition, early school integration, the St. Francis Dam collapse—while also imagining its future legacy. The writing is often spiky poetry; Deón's descriptions of Lou's surroundings, mirroring her amnesia, are filled with new wonder at an old world, destabilizing objects as ordinary as a pack of gum . . . In this myth-laden, cross-generational pilgrimage, Black lives move less like wind and more like water: shifting shape but retaining their essence as they cycle through and bear witness to an American city." —Nicole Acheampong, The Atlantic
"Pick this one up and I promise . . . you will not be able to put it down" —Shay Mitchell, Book of the Month
"Vivid and thrilling." —Annabel Gutterman, TIME
"The salient beauty of The Perishing is that [it] grapple[s] with what it is like to be inside bodies in extremis, on the edge of risk. Deón attend[s] to the body as a locus of power or its absence: how bodies relate to objects in space, how they feel, how they are given voice—or not—within a place." —Anita Fellicelli, Alta
"Is it sci-fi? Is it historical fiction? Mystery? Yes! And it's unique, wondrous and brilliant." —Karla Strand, Ms.
"The Perishing . . . plays like its own genre—lyrical strangeness." —Christopher Borelli, Chicago Tribune
"Natashia Deón's critically acclaimed debut novel, Grace, ushered in a brand-new literary talent whose fans have been waiting five long years to see what she would do next. It's clear within the first few pages of her new novel, The Perishing, that the wait has been well worth it . . . The Perishing is a downright masterpiece. Welcome to the world of literary stardom, Natashia Deón." —Scott Neumyer, Shondaland
"Alongside authors who have portrayed Black Los Angeles with imaginative, complex soul—from Octavia Butler to Venita Blackburn—Deón has subverted the fantastic in the most satisfying of ways" —Jason Parham, WIRED
"The Perishing is a startling, luminous love letter to Los Angeles and one of the best books of 2021." —Adam Morgan, The A.V. Club
"History repeats itself on a personal level in this time-travel novel from Natashia Deón . . . The book is a fascinating and thrilling mystery, but for Deón, it's also a commentary on the frustrating cycles of injustice that have yet to crack." —Rosa Cartagena, Bitch
"An intoxicating blend of sci-fi and historical fiction, The Perishing is a unique perspective on Depression-era life for a Black woman, time traveler or not." —Kirby Beaton, BuzzFeed
"This marriage of period lit and science fiction will plug the Lovecraft Country sized hole in your heart." —Keyaira Boone, Essence
"Haunting and beautiful." —Danielle Broadway, Black Girl Nerds

"From the Epic of Gilgamesh to Marvel's Eternals, humans have always dreamt of living forever, and speculated on what it would be like to do so. And with so many examples in existence, it's difficult to present readers with a fresh take on the sempiternal trope, but Natashia Deón's second novel, The Perishing, does exactly that . . . Deón's prose is gorgeous, lushly poetic and 'voice-y,' with a lot of appeal for fans of Octavia E. Butler and Carol Emshwiller . . . For a novel concerned with portraying timelessness, Deón anchors scenes in minute, present-moment detail. Readers who don't surrender to the slow pace may get frustrated and skim, which is a pity, considering Deón's mastery of writing at the sentence level and the slow-burn of the mystery she unfolds." —Caren Gusoff, Locus Magazine

"The Perishing is full of language that is accomplishing multiple feats at once. One of which is being able to capture the visceral and emotional backdrop of a moment that translates throughout the book . . . As Lou learns more about how to exist in her body, and the many bodies of the lives that follow, she establishes a voice that, like Deón's, is too powerful to ever be forgotten." —Aaron Coats, Chicago Review of Books
"A dark, gritty and slow-burning mystery . . . Deón's writing is beautiful, with a rat-a-tat quality, like brutal poetry mixed with fierce prose." —Carole V. Bell, BookPage
"Tantalizing, intoxicating, and fantastical . . . Déon creates a haunting and atmospheric tale of immortality and mystery grounded in Black history and tradition." —Booklist (starred review)