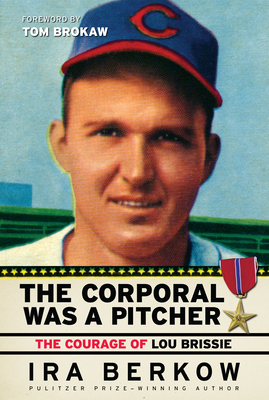 The Corporal Was a Pitcher: The Courage of Lou Brissie
Publication Date:
February 1st, 2009
The Book Tavern
1 on hand, as of Sep 23 10:21pm
(Local::South Carolina)
On Our Shelves Now
Description
Lou Brissie's extraordinary story is one that takes readers from the terrifying battlefields in Europe in World War II to the playing fields in Philadelphia. Pulitzer Prize-winning author Ira Berkow brings together the unforgettable memories of a hero's life, telling the tales of a man who overcame incredible odds with his leg in a protective metal case to realize his dream of pitching in the major leagues. Brissie recounts amazing stories, including Brissie's leg injury and how he was left for dead in the snow and mud of the Appenines in Italy, his pleading with doctors to not surgically remove his leg so that he might one day play professional baseball, the numerous surgeries and his improbable road to recovery, his friendship with Connie Mack and the opportunity to pitch after his injury, being named to the 1949 All-Star team as member of the Philadelphia Athletics, the big scare Brissie received when a Ted Williams line drive struck his wounded leg, and his regular visits for the past 60 years to both veteran's hospitals and children's hospital wards. The Corporal Was a Pitcher is a must-read not only for baseball fans, but also for anyone looking to find inspiration from a man who never quit despite the odds being stacked so highly against him.