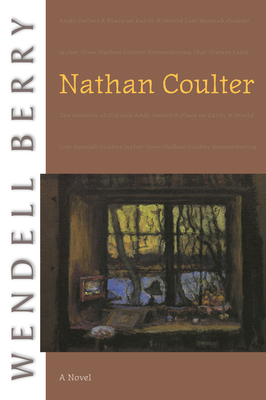 Nathan Coulter: A Novel (Port William #1)
Publication Date:
May 28th, 2008
Description
Nathan Coulter, Wendell Berry's first book, was published in 1960 when he was twenty–seven. In his first novel, the author presents his readers with their first introduction to what would become Berry's life's work, chronicling through fiction a place where the inhabitants of Port William form what is more than community, but rather a "membership" in interrelatedness, a spiritual community, united by duty and bonds of affection for one another and for the land upon which they make their livelihood.
When young Nathan loses his grandfather, Berry guides readers through the process of Nathan's grief, endearing the reader to the simple humanity through which Nathan views the world. Echoing Berry's own strongly held beliefs, Nathan tells us that his grandfather's life "couldn't be divided from the days he'd spent at work in his fields." Berry has long been compared to Faulkner for his ability to erect entire communities in his fiction, and his heart and soul have always lived in Port William, Kentucky. In this eloquent novel about duty, community, and a sweeping love of the land, Berry gives readers a classic book that takes them to that storied place.