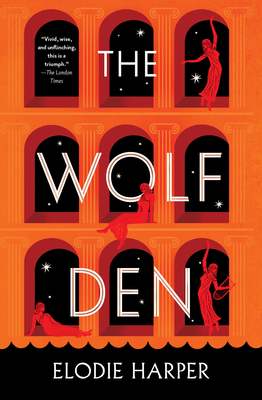 The Wolf Den: Volume 1 (Wolf Den Trilogy)
Publication Date:
March 29th, 2022
Publisher:
Union Square & Co.
Usually Ships in 2 to 14 Days
Description
#1 London Times Bestseller
"A gripping historical story." --The Independent
"This powerful . . . trilogy opener beautifully walks the line between gutting and hopeful." --BuzzFeed, Best Books of March 2022
Sold by her impoverished mother. Enslaved in an infamous brothel in Pompeii. Determined to fight for her freedom at all costs. . . . Enter into the Wolf Den.
Amara was once the beloved daughter of a doctor in Greece, until her father's sudden death plunged her mother into destitution. Now Amara is a slave and prostitute in Pompeii's notorious Wolf Den brothel or lupanar, owned by a cruel and ruthless man. Intelligent and resourceful, she is forced to hide her true self. But her spirit is far from broken. Buoyed by the sisterhood she forges with the brothel's other women, Amara finds solace in the laughter and hopes they all share. For the streets of the city are alive with opportunity--here, even the lowest-born slave can dream of a new beginning. But everything in Pompeii has a price. How much will Amara's freedom cost her? The Wolf Den is the first in a trilogy of novels about the lives of women in ancient Pompeii.