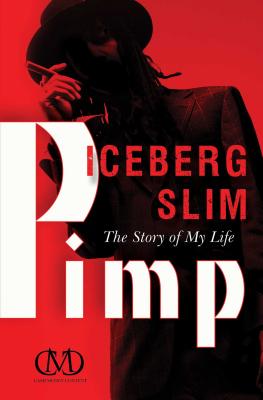 Pimp: The Story of My Life
Publication Date:
May 10th, 2011
Publisher:
Cash Money Content
The Book Tavern
1 on hand, as of Dec 7 11:18pm
(Memoir and Essays)
On Our Shelves Now
Description
"[In Pimp], Iceberg Slim breaks down some of the coldest, capitalist concepts I've ever heard in my life." —Dave Chappelle, from his Netflix special The Bird Revelation
An immersive experience unlike anything before it, Pimp is the classic hustler's tale that never seems to go out of style.
Iceberg Slim's autobiographical novel sent shockwaves throughout the literary world when it published in 1969. Groundbreaking for its authentic and oft-brutal account of the sex trade, the book offers readers an unforgettable look at the mores of Chicago's street life during the 1940s, 50s, and 60s. In the preface, Slim says it best, "In this book, I will take you, the reader, with me into the secret inner world of the pimp." With millions of copies sold, Pimp has become vital reading across generations of writers, entertainers and filmmakers alike, making it a timeless piece of American literature.
Praise for Pimp: The Story of My Life
"THE BEST KNOWN PIMP OF OUR TIME"--Hollie West for The Washington Post
"ICEBERG SLIM WAS THE GODFATHER OF A GENRE." --K'wan, #1 Essence Best-selling author
"ICEBERG, SLIM BABY RIDE RIMS" --Jay-Z lyrics to "So Ghetto"
"ONE OF THE GREATEST BLACK WRITERS IN AMERICAN HISTORY." --Ice-T
"ESSENTIAL READING" --Irvine Welsch for The Guardian