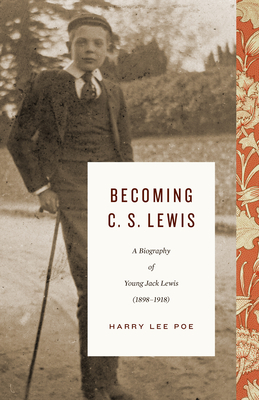 Becoming C. S. Lewis: A Biography of Young Jack Lewis (1898-1918) (Lewis Trilogy)
Publication Date:
November 12th, 2019
Description
"This excellent work will have readers eagerly anticipating the next volume." --Publishers Weekly
The writings of C. S. Lewis cannot be fully understood apart from a grasp of his formative adolescent years. Unfortunately, many biographies speed over this important season of Lewis's life.
Slowing down to focus on his younger years, this detailed portrait of "Jack" Lewis helps us discover seeds of what would inform his later writings--such as his delight in literature, his key relationships, his suffering and struggles, and his intense pursuit of joy.
The chapters unfold the habits and tastes he developed while at boarding school, in college, and in the army, revealing where we see these themes appear in his works--bringing to life the man readers have come to know as C. S. Lewis. Volume 1 in a trilogy offering a comprehensive view of the life of C. S. Lewis.