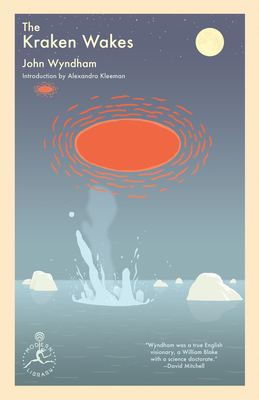 The Kraken Wakes
Publication Date:
April 19th, 2022
Publisher:
Modern Library
The Book Tavern
1 on hand, as of Dec 8 11:19am
(SciFi/Fantasy)
On Our Shelves Now
Description
An "ingenious, horrifying" (The Guardian) first contact story by one of the twentieth century's most brilliant—and neglected—science fiction and horror writers, whom Stephen King called "the best writer of science fiction that England has ever produced."
"Few books capture the obscure, elliptical way that threats move from the background to the foreground of reality like The Kraken Wakes. . . . Feels all too familiar in today's age of anti-vaxxer disinformation and QAnon conspiracists." —Alexandra Kleeman, from the Introduction
What if aliens invaded and colonized Earth's oceans rather than its land?
Britain, 1953: It begins with red dots appearing across the sky and crashing to the oceans' deeps. At first, many people believe that these aliens are interested in only what's down below. But when the polar ice-caps begin to melt, it becomes clear that these beings are not interested in sharing the Earth and that humankind might just be on the brink of extinction. . . .
Praise for The Kraken Wakes
Praise for John Wyndham
"The best writer of science fiction that England has ever produced."—Stephen King
"Wyndham was a true English visionary, a William Blake with a science doctorate."—David Mitchell
"[Wyndham] did more than any other British writer since H. G. Wells to make science fiction popular. . . . His plots, however fantastic, were characterized by inventiveness, clarity and a profound sympathy for mankind."—The New York Times
"[John Wyndham] singlehandedly invented a whole pile of sub-genres of science fiction. It's as if . . . he was plugged in to the world's subconscious fears and articulated them one by one in short, amazingly readable novels."—Jo Walton