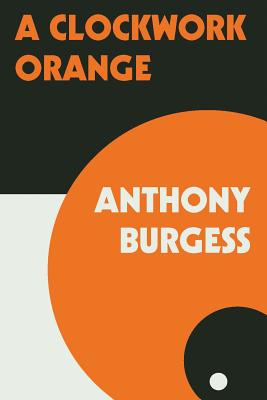 A Clockwork Orange
Publication Date:
May 21st, 2019
Publisher:
W. W. Norton & Company
Usually Ships in 2 to 14 Days
Description
One of Esquire's 50 Best Sci-Fi Books of All Time
"A brilliant novel.… [A] savage satire on the distortions of the single and collective minds."—New York Times
In Anthony Burgess's influential nightmare vision of the future, where the criminals take over after dark, the story is told by the central character, Alex, a teen who talks in a fantastically inventive slang that evocatively renders his and his friends' intense reaction against their society. Dazzling and transgressive, A Clockwork Orange is a frightening fable about good and evil and the meaning of human freedom. This edition includes the controversial last chapter not published in the first edition, and Burgess's introduction, "A Clockwork Orange Resucked."
Praise for A Clockwork Orange
Looks like a nasty little shocker, but is really that rare thing in English letters: a philosophical novel.
— Time
A Clockwork Orange… is a book that can still be read with steady pleasure, continuous amusement and—at times—incredulous admiration.
— Martin Amis - New York Times Book Review
A terrifying and marvelous book.
— Roald Dahl
A very funny book.
— William S. Burroughs
Told in high-flying, pyrotechnic patois that's since bled into the cultural lexicon, A Clockwork Orange is a postmodern triumph.
— Esquire
A fine farrago of outrageousness.… If you don't take to it all, then I can't resist calling you a starry ptitsa who can't viddy a horrorshow veshch when it's in front of your glazzies. And yarbles to you.
— Kingsley Amis
One of the most groundbreaking and influential novels of all time8#212and one of the best.
— Irvine Welsh
A nasty little shocker.
— Times Literary Supplement
All Mr. Burgess's powers as a comic writer, which are considerable, have gone into the rich language of his inverted Utopia.
— Malcolm Bradbury
Extraordinary technical feat.
— New Statesman