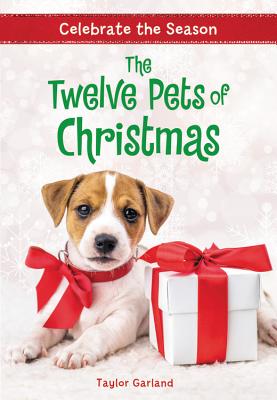 Celebrate the Season: The Twelve Pets of Christmas
Publication Date:
October 10th, 2017
Publisher:
Little, Brown Books for Young Readers
Description
Celebrate the true spirit of giving....
This Christmas, Quinn Cooper is combining the two things she loves the most, painting and animals, by making ornaments to raise money for her local pet shelter's "12 Pets of Christmas" drive. The goal of the drive is to find forever homes for twelve cats and dogs before Christmas. With half the proceeds from her ornaments going to the shelter, Quinn plans to use the rest of the money she raises to buy a plane ticket to visit her best friend, who moved away last summer. As Christmas draws closer, the adopt-a-thon is going great... but Quinn's favorite dog at the shelter, Buddy, is proving especially hard to place. Quinn finds the perfect home for the dog, but the family can't afford to take on the financial responsibility of adopting him. Will the magic of Christmas help make sure that Quinn-and all the pets-have a very merry Christmas?
©2017 Hachette Book Group. All rights reserved.