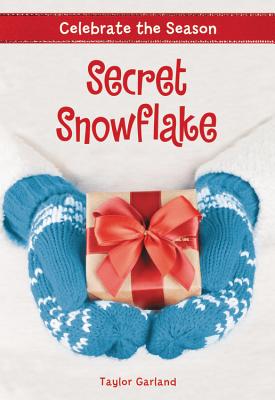 Celebrate the Season: Secret Snowflake
Publication Date:
October 10th, 2017
Publisher:
Little, Brown Books for Young Readers
Description
Celebrate that magic of Christmas...
This year, Riley Archer's seventh grade class is having an anonymous gift exchange called "Secret Snowflake." Riley is thrilled when she gets to be the Secret Snowflake for the cutest boy in school, Marcus Anderson, who she's had a crush on for two years. To make things even more exciting, there's a rumor going around the school that Marcus is Riley's Secret Snowflake too! Riley puts her heart into making homemade gifts for Marcus to let him know how special he is to her, even though her friends warn her that Marcus might think her homemade gifts are lame. When Riley starts receiving presents that are just as thoughtful as her own, she is sure that Marcus is just the boy she's always believed him to be. Is Riley's Secret Snowflake her secret crush...or will she be crushed when she finds out who it is?
©2017 Hachette Book Group. All rights reserved.