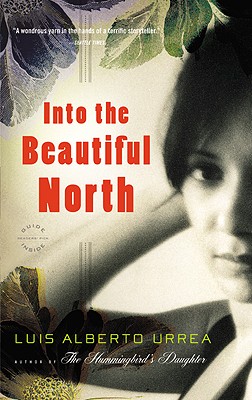 Into the Beautiful North: A Novel
Publication Date:
June 16th, 2010
Publisher:
Back Bay Books
Usually Ships in 2 to 14 Days
What do you do if the men have left your village? Nayeli and her friends leave their Mexican village on a quest to bring a few good men home. Luis Alberto Urrea's latest novel is beautifully written, and is full of humor and humanity.
June 2009 Indie Next List
Description
This powerful novel from a bestselling and Pulitzer Prize winning author tells the story of a young woman's journey—both emotionally and physically—as she travels north to America.
Nineteen-year-old Nayeli works at a taco shop in her Mexican village and dreams about her father, who journeyed to the US to find work. Recently, it has dawned on her that he isn't the only man who has left town. In fact, there are almost no men in the village -- they've all gone north. While watching The Magnificent Seven, Nayeli decides to go north herself and recruit seven men -- her own "Siete Magnv?ficos" -- to repopulate her hometown and protect it from the bandidos who plan on taking it over.
Filled with unforgettable characters and prose as radiant as the Sinaloan sun, Into the Beautiful North is the story of an irresistible young woman's quest to find herself on both sides of the fence.
Praise for Into the Beautiful North: A Novel
"[Into the Beautiful North] is deliciously composed...[Urrea writes] in a sweet but serious style...You find it in the dialogue...You find it in the description of the countryside...the plot gathers as much strength as the prose..."—Alan Cheuse, Chicago Tribune
"Awash in a subtle kind of satire...A funny and poignant impossible journey...Into the Beautiful North is a refreshing antidote to all the negativity currently surrounding Mexico." —Roberto Ontiveros, Dallas Morning News
"Magical"—Vanity Fair