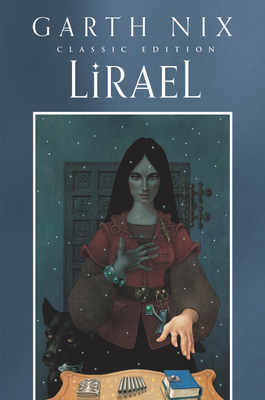 Lirael Classic Edition (Old Kingdom #2)
Publication Date:
August 3rd, 2021
Usually Ships in 2 to 14 Days
Description
Return to the world of Sabriel for its 25th anniversary with this special edition of the second book of the Old Kingdom series, Lirael, from master of fantasy and globally bestselling author Garth Nix with original cover artwork by Leo and Diane Dillon.
A spellbinding tale of discovery, destiny, and danger in the sequel to Sabriel.
Lirael has never felt like a true daughter of the Clayr. Now, two years past the time when she should have received the Sight that is the Clayr's birthright, she feels alone, abandoned, unsure of who she is. Nevertheless, the fate of the Old Kingdom lies in her hands. With only her faithful companion, the Disreputable Dog, Lirael must undertake a desperate mission against the growing shadow of an ancient evil.
Dive into a tale of dark magic and destiny.
"Riveting. Readers who like their fantasy intense in action, magisterial in scope, and apocalyptic in consequences will revel in every word." —Kirkus Reviews (starred review)
"Haunting and unusual, exhaustively and f lawlessly conceived. A must-read for fans of the first book, Lirael will also fascinate readers new to the series." —SLJ
Praise for Lirael Classic Edition (Old Kingdom #2)
"Riveting." — Kirkus Reviews (starred review)
"Superb characterization." — Voice of Youth Advocates (VOYA)